Anna Fong



She dress up her little princess, Kaitlyn, with TDC convertible dress II.
This is what she blog about her princess :)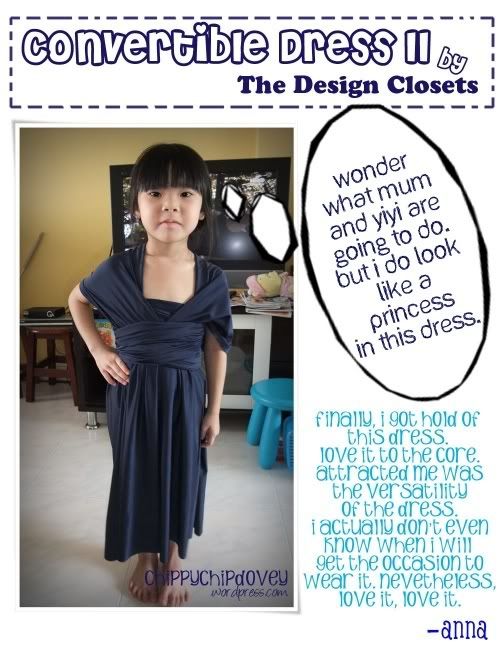 I just gotten my Convertible Dress II from MyDesignClosets. To tell the truth, I dont' even know why I have gotten this dress. Probably due to the fun of it. As stated, this is a convertible dress and this time round, I want to have fun in converting the dress, thus, my model for this post is my amazing daughter, Kaitlyn.
Amazingly, the dress can fit her as a maxi dress. If it is worn on me, the length will end around 1 to 2 inches above my knees. After trying out on her, Jonathan is so tempted to get the baby blue piece which TheDesignClosets are still opening for Backorder. Check out below at how fun this dress could be. According to the designer, this dress could be worn in 9 styles and Anne and I have tried out 4 styles on Kaitlyn.
Presents to you… our Princess Kaitlyn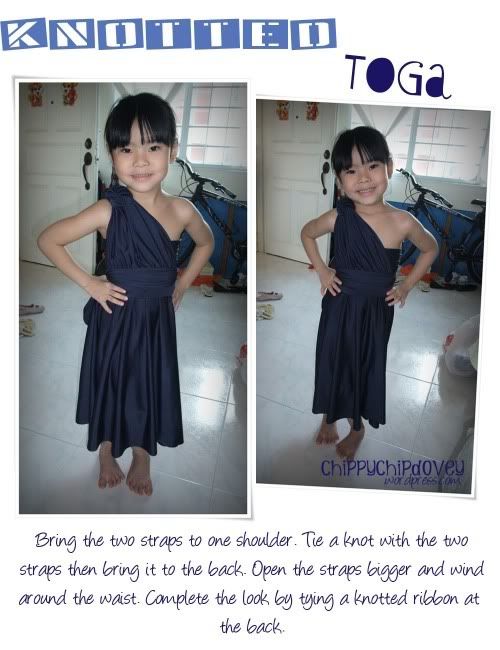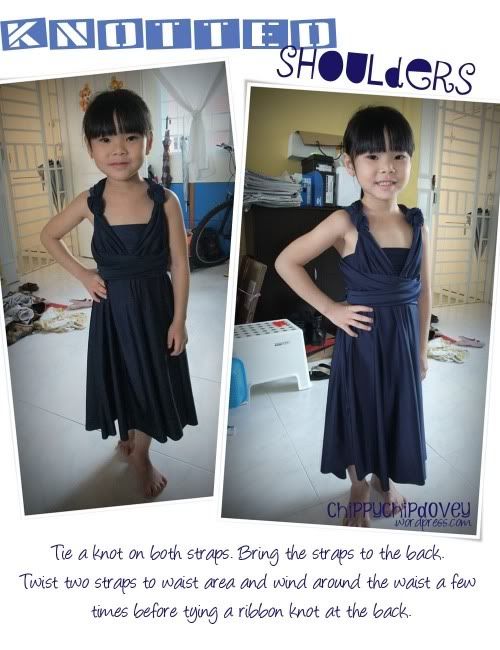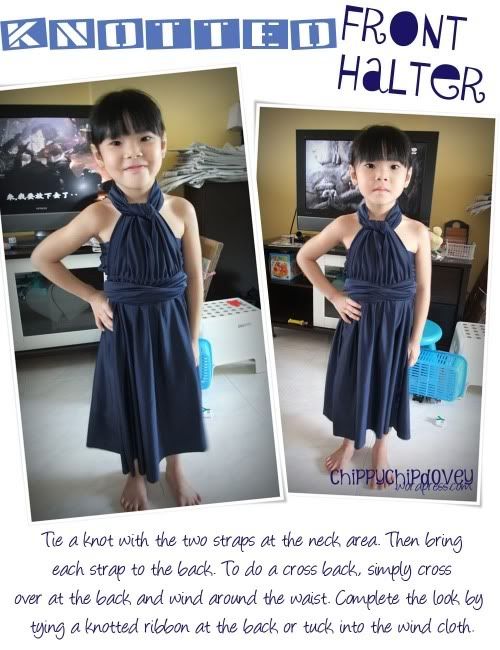 Of all the styles, I love Kaitlyn most in the Knotted Front Halter and Knotted Shoulders. I like the versatility of the dress. Many versions of dress was launched quite some time ago by other blogshops but too revealing for me as they do not come with a matching tube manufactured by TheDesignClosets. I love the material as well, light and flowy.
Anna, Thanks For you sweet review.
You are entitled to S$2.00 Discount for your next purchase :)
Wanna get Discount e-voucher like Anna?
Click
here
to check out this entry which we post it a few mths ago :)